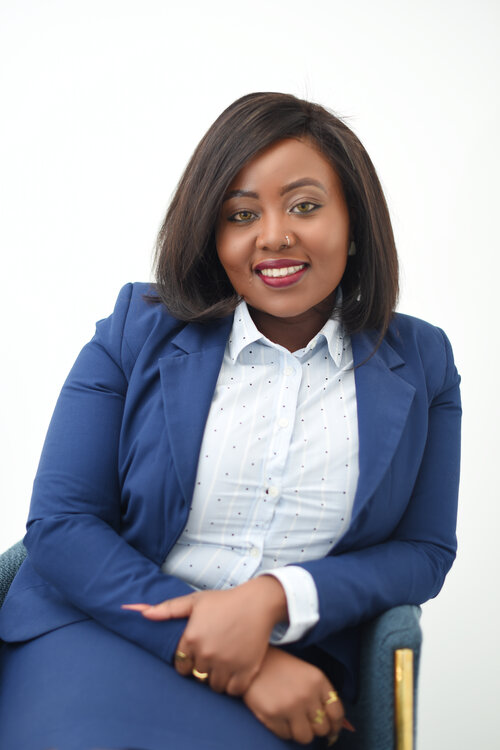 ABOUT IVY KATHUNGU
Associate Advocate
About
Ivy Kathungu is an Associate at the firm.
Her areas of expertise include; Child Custody & Maintenance, Adoptions, Divorce & Separation, Matrimonial Property & Succession matters. She offers legal advice as well as legal representation to diverse clients both in and out of Court.
Education
LLB Law (Hons), Moi University
Post Graduate Diploma in Law, (KSL)
Certified Mediator (MTI)
CPS II
Membership & Honors
Law Society of Kenya, Member
Ivy's knowledge and expertise in the area of Family Law has earned her appointments to both the Milimani Children Court Bar Bench Committee as well as the Milimani High Court Family Division Bar-Bench Committee, where she was part of the team that helped develop the Adoption Process Simplified Booklet.
Areas of Expertise
She is also a trained and certified mediator with significant experience in the area of mediation. As a Family Law practitioner, she is a firm believer in alternative dispute resolution mechanisms including, but not limited to mediation and negotiation as a means of resolving issues between parties while still maintaining the relationships and protecting their dignity.
Ivy also has a strong commitment to pro bono work, particularly offering legal representation to children in conflict with the law as a member of the Milimani Children Court Advocates Pro bono Scheme.
Attorney Skills
CHILD CUSTODY & MAINTENANCE
100%
DIVORCE & SEPARATION
100%
MATRIMONIAL PROPERTY
100%